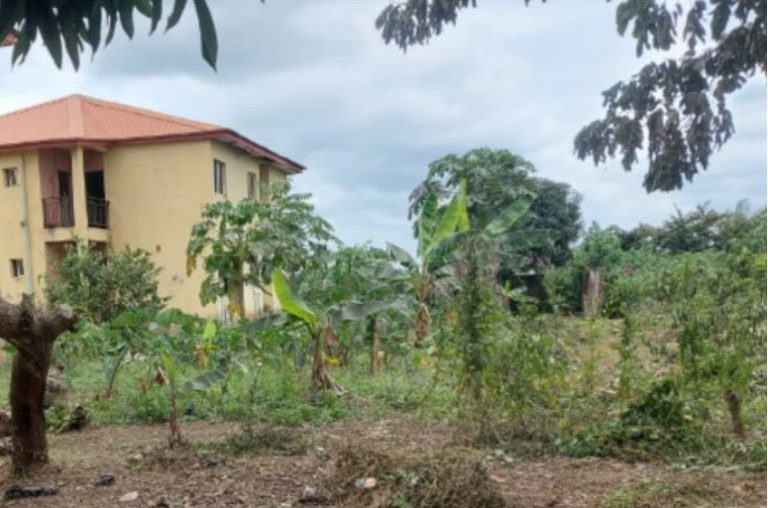 The Itori General Hospital, Ogun State, has become an eyesore for residents of communities in the Ewekoro area. The abandoned hospital compound has now been converted into farmland, SODIQ OJUROUNGBE reports
The Itori general hospital was built by former Ogun State Governor Gbenga Daniel to provide quality healthcare to residents of the Ewekoro area and adjoining communities. The hospital which was strategically located along the Lagos-Abeokuta expressway was expected to serve more than 50 communities in the Ewekoro Local Government Area of Ogun state.
Years after, the hospital has become abandoned and dilapidated. PUNCH HealthWise investigation revealed that the hospital which is supposed to be a facility helping to care for patients with emergency health issues is in poor condition and lacks needed facilities and health workers.
When our correspondent visited the hospital on February 14, 2023, it was discovered that the hospital compound is now used in cultivating cassava, corn, and other vegetable fruits.
Apart from the signpost that indicates it was a general hospital, passersby can easily mistake the health facility for farmland because the whole compound is used for cultivating agricultural products.
The hospital looks deserted apart from the activities of a mechanic shop located under one of the trees inside the compound.
Three buildings were sighted inside the compound looking dilapidated with faded paint. The environment looks unkempt, and the buildings were in a state of disrepair.
It was also observed that the hospital has no gate. Bush has also taken over parts of the compound not used for farming.
Parts of the fence have been dilapidated and overgrown bushes dominate parts of the premises. Some of the pipes used for the toilets were broken, and the paint had faded away.
To continue reading this story, click here