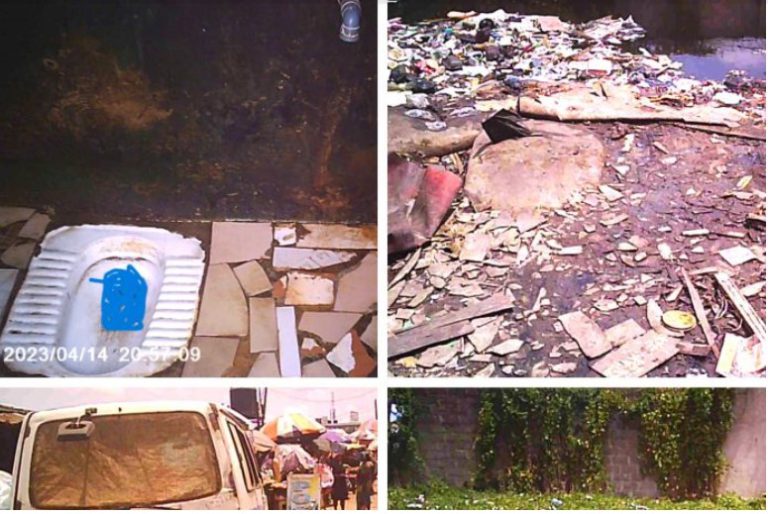 Traders at Alayaibiiagba Model Market, popularly known as Boundary Market in Ajegunle, are worried that the poignant, nauseous smell that pervades the environment, caused by open defecation threatens their health.
ANGELA ONWUZOO reports that the unsightly act, carried out with impunity by some traders seems to be an entrenched culture within the market
Festooned with filth, puddles of water, a stagnant drainage system and decomposing food remains, Alayabiagba Model Market, popularly known as Boundary Market, leaves no desirable image in the mind of a first-time visitor.
Located in the densely populated Ajegunle in the Ajeromi Ifelodun Local Government Area of Lagos State, this market, which is lined with open stalls and lockup shops, is a one-stop arena to shop for livestock, clothes, foodstuffs and other consumables.
However, during a visit to the market by PUNCH Healthwise, the place was discovered to be a beehive of open defecation and indiscriminate refuse disposal.
The sanitary condition of the market calls for concern as the whole expanse stinks of nauseous urine and faeces.
As our reporter made her way through the market, she had to walk with caution to avoid stepping on faeces deposited by unknown persons. She also had to hold her breath at intervals.
"If you see the way some traders that sleep in the market at night mess up the environment with their faeces and the kind of stench we endure daily just to sell our goods, you will pity us", lamented Mrs. Esther Akintunde, a trader, while speaking with PUNCH Healthwise.
The woman, who was obviously unhappy about the sanitary condition of the market said open defecation is not seen as a big deal and is done without care, especially in the early hours of the morning.
She said, "When you come to the market in the morning around 6am, if you don't watch very well and look down continuously, you will definitely step on faeces. The market is filled with human excreta tied up in polythene bags or stored inside used Styrofoam plates.
"I have experienced that more than two times this year, and that was because I was a bit careful. Others have more bitter experiences to share.
Continuing, Akintunde said, "Some of the traders indulging in this unhealthy act leave plates and polythene bags filled with faeces at the front of people's shops where they must have spent the night. Some would even make an effort to throw them into the canal behind the market.
"In fact that canal has become a toilet, even though there are public toilets in the market. The type of offensive odour that comes from the toilets can be too much to bear for some people, which is why they don't use them."
What is, however, worrisome is that open defecation, which poses grievous threats to lives and the environment, goes on under the watch of the state and local government, – despite the huge revenue generated daily from the market.
To continue reading this story, click here