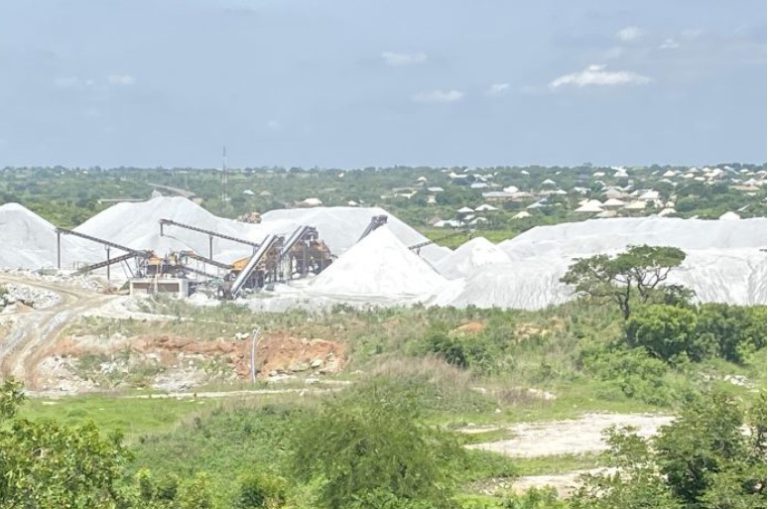 …We live in fear of being crushed – Resident
Rock blasting activities carried out by a Chinese-owned quarry company have dealt heavy blows on residents of 13 communities in a town in Kwara State.
SODIQ OJUROUNGBE writes on the painful experiences of residents, who have lost homes and businesses to constant deafening blasts and are presently plagued by hearing losses
In her one-room apartment in Ifesowapo, a community in Orogbangba Town, in the Asa Local Government area of Kwara State, Abidemi Adegboyega jumped at the sound of a loud blast.
The accompanying vibration, which could be likened to that of an earthquake, sent jitters down the spine of the mother of two.
Panic-stricken and apprehensive, Abidemi dashed across the room to pick up her yelling two-week-old baby, who all the while had been sleeping peacefully.
Still in shock, she tried to pacify the wailing infant and ran outside as the house continued to vibrate from the impact of the deafening sound.
Outside, the nursing mother was greeted by choking white dust that had taken over the skyline, burying the rays of a once blazing sun.
Speaking later with PUNCH Healthwise about her experience, the mother of two said she was yet to recover from the heavy blast, which she claimed left cracks on the walls of several houses within the community.
She revealed that subsequently, several other blasts rocked the area, noting that she and other occupants always nursed fears of an imminent collapse of the building where they live. 
To continue reading this story, click here