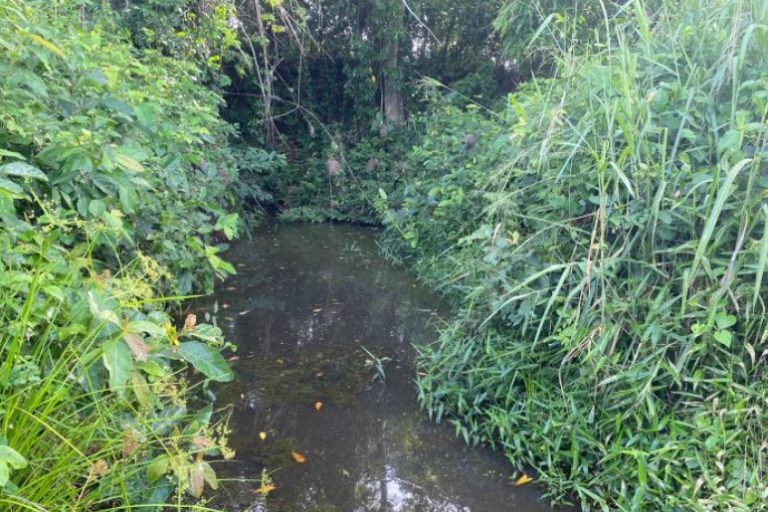 For about 40 years, a community in Ogun State has as its only source of water a stagnant stream infested with harmful bacteria and fungi. 
 SODIQ OJUROUNGBE writes on the painful ordeals of the residents, whose clamour for access to potable water has remained a forlorn dream, amid suffering from water-borne diseases, with their accompanying complications.
 In the wee hours of one Sunday morning, Bolanle Olaifa, 24, suddenly fell ill and by afternoon, as the unknown ailment sank its fangs deeper into her, she looked wasted in the presence of her worried family members, who had no idea what could be wrong with her.
Bolanle suffered from bouts of severe stomach cramps, vomited and stooled consistently, while her body temperature was scalding hot.
Her hapless parents, at a point, administered to her an unspecified amount of herbal concoctions, which only worsened the symptoms.
As life ebbed out of Bolanle and her wails of pain gradually became silent whimpers, her parents were left with no choice but to take her to Fidiwo Primary Healthcare Center, which was approximately an hour's drive from the Bamgbade community, in the Obafemi-Owode Local Government Area of Ogun State, for treatment.
Bolanle was admitted, administered drugs for stability and transferred to the Owode General Hospital, where she was diagnosed with dysentery.
Bolanle's aunt, Elizabeth Adedeji, while recalling the incident, told PUNCH Healthwise that at the hospital, they were informed by the doctor that her illness was caused by the regular consumption of contaminated water.
The woman said Bolanle was lucky to get prompt medical attention, noting that many Bamgbade residents, especially children, have not been that lucky, as they fall sick regularly, with some losing their lives.
She, however, said she suspected the stream in the community, which had been the only source of water that they drink, cook with and use for all other sundry household activities.
To continue reading this story, click here