Established in 2019 with the mission to stimulate a just, inclusive, and thriving civic space using the instrument of investigative and accountability journalism, public policy advocacy, and media development, PUNCH Media Foundation (PMF) has worked tirelessly to live out its vision through its core engagements and projects – PUNCH HealthWise, PUNCH Webinar Series, PUNCH Academy, among others. The Impact Africa Summit 2021 Award for Excellence in Health Promotion Journalism, responses from the government and relevant stakeholders following published reports, increased knowledge of health and development issues through balanced health reportage, are just a few testimonials to the impact that PMF has made so far.
The story project is an initiative targeted at scaling the quality of health reportage to achieve increased public knowledge and awareness on and engagement with public health and development issues in Nigeria, as well as improved accountability by government and relevant stakeholders within the sector.
Under this project, PMF has organised three story project workshops, trained 50 journalists in in-depth health reporting, and engaged eight resource persons, including – co-founder, Orodata Science, Blaise Aboh, the Founder and Editor of Foundation for Investigative Journalism, 'Fisayo Soyombo, the former Editor, PUNCH Online, Adesola Ayo-Aderele and the Executive Director and Chief Executive Officer of the International Society of Media in Public Health Moji Makanjuola – in three years.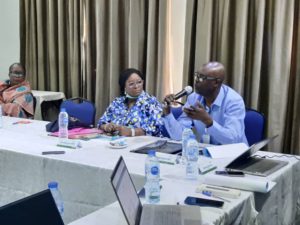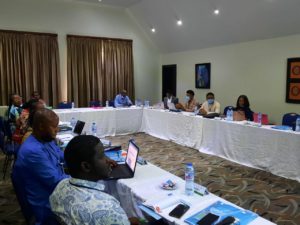 Public Engagement
The first ever public engagement event hosted by PMF was a digital townhall meeting with the theme 'Strengthening Nigerian Maternal and Child Health through Clinical and Community-based Interventions'. The event, which was held in November 2020, was moderated by the Chief Executive of Blueflower Limited, Chido Nwakanma, and had six speakers on the panel – Her Excellency, Dr Zainab Bagudu, Her Excellency, Mrs Toyin Ojora-Saraki, Dr Amina Salihu, Dr Habeeb Salami, Rotimi Sankore, and Adepeju Jaiyeoba – Read more here.
The PUNCH Webinar Series, a platform designed to mark special United Nations (UN) international days towards creating awareness on and tackling issues that underpin the sustainable development goals, is another major public engagement programme hosted by PMF. In 2021, the World Blood Donor Day and the International Day of the Girl Child were commemorated, and in 2022, the World Food Safety Day was marked.
The Webinars have featured the Founder of Yellow Tamarind  Productions, Isabella Adediji as moderator and experts in varied sectors as panellists including; Osai Ojigho, Joel Nwokeoma, Moji Makanjuola, Dr Ibilola Amao, Dr Joseph Amedu, Professor Ngozi Nnam, Sulaimon Arigbabu, and Tunde Ogunrinde.
PMF's collaboration with other media and development partners since its inception has been a symbiotic one, leaving us and our partners with good impacts to celebrate.
In August 2020, PMF, under its PUNCH HealthWise project, published an investigative story in partnership with The Bureau of Investigative Journalism, London. The collaborative story was titled Gasping for air: High prices of medical oxygen force African doctors to choose which patient to treat, Fighting for breath: how the medical oxygen industry is failing African hospitals and Lack of oxygen leaves patients in Africa gasping for air on the PUNCH Health Vertical, The Guardian, and The Bureau of Investigative Journalism respectively.
The
Conversation Africa in partnership with PMF and other partners organised a webinar tagged
–
Nigeria and the next pandemic: preparedness, response and vaccine
– in July 2021.
The keynote speaker at the event was Nigeria's Minister of State for Health, Dr. Olorunnimbe Mamora. His contributions to the conversation and those of other speakers are captured in these reports:
Mamora, Tomori, experts to discuss Nigeria's preparation for pandemics
, and
Nigeria prepared for next pandemic, says health minister
.
PMF in partnership with Code for Africa trained 13 editorial and non-editorial staff of PUNCH in data journalism. The bi-weekly training, which ran from Wednesday, 18 August through Wednesday, 10 November 2021 was tagged, Data Journalism Webinar Series. The training sought to equip reporters with data skills that will enable them to illuminate ill societal realities, hold the government and other stakeholders to account, and drive desired social changes with lasting effects through the instrumentality of data-driven journalism.
PMF's partnership with WildAid, targeted at raising public awareness of wildlife conservation in Nigeria, increasing public awareness of the threats facing Nigeria's wildlife, and promoting wildlife tourism in Nigeria, among others, birthed the publication of special reports in PUNCH Newspaper and on PUNCH Online. One of the reports published under this partnership in 2022 was – Wildlife tourism: Potential 'gold mine' wastes in Nigeria, Kenya, S'Africa, others rake in dollars.
In fulfilling one of its core mandates, PMF trained 21 fresh reporters of PUNCH Newspapers in April 2021 under the internal facing programme of PUNCH Academy. The training tagged PUNCH Immersion Training is an initiative of the PMF in collaboration with PUNCH Nigeria Limited. The three-week capacity building engagement was designed to equip fresh reporters with the right skill-set to drive change through storytelling while stirring their passion for ethical and accountability journalism.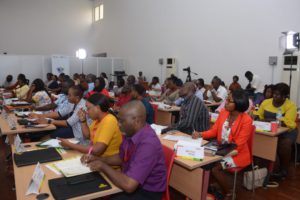 A refresher training course was also organised by PMF in June and July 2021 for existing editorial staff of PUNCH Nigeria Limited.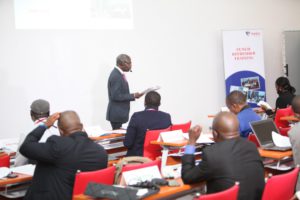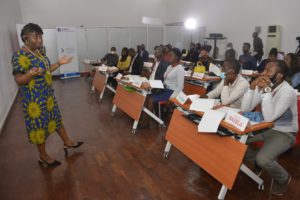 The 13 resource persons engaged for the training, which held at the Lagos, Head Office and the Abuja Bureau of PUNCH Nigeria Limited included, the pioneer editor, and former Editor-in-Chief and Director at the Guardian Newspapers, Lade Bonuola, the Deputy Director of the Enterprise Development Centre, Nneka Okekearu, a lecturer at the Nigerian Institute of Journalism (NIJ), Lagos, Maureen Popoola, and Lead/CEO of Double-O Communications, Dr Olayinka Oyegbile.
In 2022, PUNCH Academy, the training arm of PMF bustled with training engagements. Prime among which was the onboarding programme organised in August for 38 newly integrated editorial staff of PUNCH Nigeria Limited. Unlike the 2021 immersion training, this training had trainees with varying degrees and years of journalism practice.
The saying, "If you do the work you get rewarded. There are no shortcuts in life" has played out for the foundation over the last three years.
In 2021,

PUNCH

HealthWise

bagged the Impact Africa Summit award for excellence in health promotion journalism. This was in recognition of the contribution of 

PUNCH

HealthWise

 to the provision of information to stakeholders in healthcare and relevant audience in pharmaceutical development and research.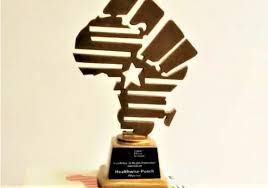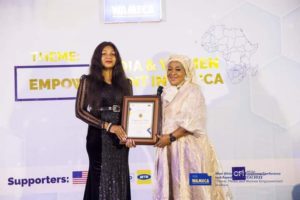 Also, the story won the NAFCON Prize for Environmental Reporting in the Nigeria Media Merit Award (NMMA) that was held in December 2022.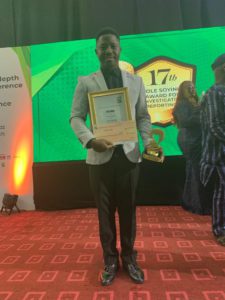 Photos that accompanied a two-part investigative story sponsored by PMF on the unscrupulous activities of ponmo processors in Lagos markets, who use tyres, plastics, and disused engine oil for ponmo processing, won the photo category at the 17th edition of the Wole Soyinka Award for Investigative Reporting which held in December 2022.
The successes that PMF has recorded so far inspire us to do more. And with the continued support and commitment of our trustees, team, and partners, we can only look forward to a future of greater impact.
We invite you to join as we drive sustainable social change, one person, one community at a time this 2023.
Happy New Year!